We Buy, Fix, and Sell Homes – Helping Homeowners, Beautifying Neighborhoods, Helping People Beat Chronic Illness, and Funding Ocean and Wildlife Causes!
Sell your home quickly for cash with an experienced real estate team
Avoid financial 'monsters' lurking in the deep seas of real estate and high finance
Wrestling with banks, the IRS, the county tax collector, expensive repairs, pre-foreclosure, divorce, your HOA, your tenants, debt, or an unwanted inheritance — any one of these can feel scary. We started Shark Fin Properties to help people just like you quickly exit an unwanted house, cash in hand.
We're the acquisitions team at Shark Fin Properties and San Francisco Bay Area natives. With the aid of an amazing team, we help people quickly sell their property for the best possible all-cash offer. Our vision is to develop beautiful, high quality of life neighborhoods throughout California. Our team and partners flip 20+ homes per year in the Bay Area so we have access to a deep bench of experienced contractors, amazing agents, attorneys, CPAs, and more. We're life-long entrepreneurs with prior experience working for large Silicon Valley tech companies (Facebook, Google, Tesla), in healthcare (Stanford, Bright Minds Institute), construction (HVAC, drywall, landscaping), and more.  We love doing house inspections and remodeling ourselves and work as a team with many Contractors and Subs.
We help homeowners
Just because you are facing financial challenges with your home, it doesn't mean that you will automatically lose your home and be out on the street. You don't have to renovate or repair your house to sell it to Shark Fin either. Plus, you can sell your home in as little as a few days and avoid the whole open house circus if you need cash, quickly and quietly. In real estate there are often simple solutions to financial and other issues. Value provided for value received.
Real estate challenges we help people overcome:
Selling homes quickly for cash – any house, any condition, any reason; we buy houses cash all over the San Francisco / San Jose bay area
Facing foreclosure?  late mortgage payments, temporary job loss, tax liens; 
The passing of a loved one or inherited property – settling estates and probate
House needs repairs? asbestos, mold, dry rot, cracked foundations, fire, termites…
Need to downsize? Get cash for your keys
Tired of being a landlord? We can take over your landlord responsibilities to make your life easier, and you can relax on the beach anywhere in the world!
Divorce?  We've been there and know it's not easy.  However, it just means the next chapter of your amazing life is about to begin!
Just want to cash out and travel the world?  We can offer you cash for your property!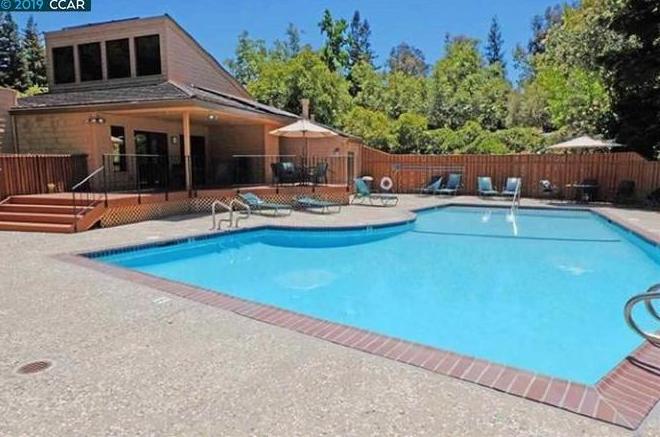 Why should I work with Shark Fin Properties?
We are real estate investors, not agents. If you have months or half a year to list your home for sale or want top dollar for a home you've fully remodeled, please use a real estate agent. We selectively work with the best Realtors® and can refer you to rockstar agents who will sell your house for top dollar.  This takes longer than working with a cash investor of course.
If you need to sell quickly, Shark Fin Properties offers you:
All cash offer within 24-48 hours
Cash wire transfer to your bank, as early as 7 days from today (speed!)
No real estate agent fees (5-6%)
No open house embarrassment (nosy neighbors)
No repairs (save money, time)
No signs (privacy)
No appraisals (speed)
No costly delays (speed)
No closing costs (save money)
No fees charged to you – if there are any miscellaneous fees necessary to purchase your house, they are deducted from your cash offer
Our house buying criteria: nasty, smelly, ugly, cat pee houses.
We also purchase nicer houses where we can add value to your property. 
Where?
Our California backyard: Fremont, Union City, Newark, Hayward, Milpitas, Palo Alto, East Palo Alto, Menlo Park, Sunol
Nearby California: Redwood City, San Jose, Campbell, Sunnyvale, Santa Clara, Mountain View, Los Altos, Cupertino, Los Gatos, Saratoga, Atherton, Hillsborough, San Leandro, San Lorenzo, Castro Valley, Oakland, San Francisco, Berkeley, El Cerrito, Alameda, Santa Cruz, Soquel, Aptos, Vallejo, Richmond, Fairfield, Antioch, Moraga, Orinda, Dublin, Pleasanton, Mill Valley, San Anselmo, Santa Rosa, Gilroy, Tracy, Manteca, Stockton, Sacramento.
Nationwide: We buy, repair, and sell property all over the United States, although we primarily serve fellow SF Bay Area residents like you. Need quick cash for your properties? We're here for you! 
Why Are You Named Shark Fin?